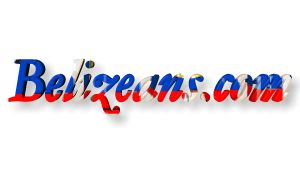 Music Page!


Music Related Links:

Los Angeles: SEA BREEZE MUSIC STORE
"Home of Caribbean Music" - CD's, Tapes, Souvenirs - Pupa Curly
3566 S. Western Avenue Unit G, Los Angeles, CA 90018 (323) 731-2927
[email protected]

Chicago, IL: DJ Junie & DJ Pandy
"Best in the Midwest!" - Specializing in reggae, soca, and punta!
1842 E. 72nd Street, Chicago, IL 60649 Phone: 773-752-8031 - Pgr:773-670-2068
[email protected]

More Love Entertainment
Dallas,Texas CEO - Patcha. aritist such as: breeze timber culture don dapppa dan
specializing in song writing ,singing,dancehall D,J.
and producing original dancehall tracks.
For more information please email me at [email protected]

SYSTEM ONE SOUND INC
P.A. SYSTEMS ,AND SOUND ENGINEER FOR SHOWS ,AND LIVE MUSIC
PROFESSIONAL DJ'S FOR ALL OCCASIONS
SOUND SYSTEM DESIGNS FOR ALL APPLICATIONS
CLUB,STUDIO,HOME,AND YOUR CAR
ROY CLARKE JR 718-622-4217
E-MAIL: [email protected]

LethalSoundz.com
Belizean Sound representing in Tampa, Florida. Nuff respect to the Belizeans.com massive and also to my bredrins from soundsytems like Coshasoundz, Fireheart, Earthquake, Poisondart, Mighty Leaf, Audiomaxxx and the Lionmix crew. Blessed- Selecta Cannon & DJ Venom.
Groups & Artists Link

Anthony B Bounty Killer

Listen to Midi Music on your computer!

Get your business, band or group's "Featured Page" on Belizeans.com! For reasonable rates, you could get your very own, easy to remember URL Example: www.belizeans.com/yourname You can post pictures, graphics, text, MP3's, events and more! Email [email protected] for more info.